So you're thinking about your next big vacation and wondering where to go. Have you considered visiting united state of america? America gets a bad rap as a tourist destination, but there are so many amazing places to see and things to do if you know where to look. From the bright lights of NYC and the glamor of LA to the rugged wilderness of Yosemite and Yellowstone, America has something for everyone. The food, the culture, the natural beauty—it's all there waiting to be explored. Not convinced yet? Here are 10 reasons you need to plan your next trip to America. By the time you're done reading, you'll be booking your tickets. What are you waiting for? Adventure awaits!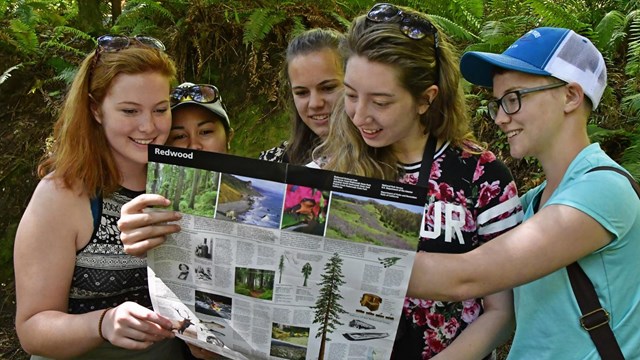 Diverse Natural Landscapes to Explore
America is a land of natural wonders, from coast to coast. Where else can you experience such diverse landscapes in one country?
The massive Great Lakes span 8 U.S. states and part of Canada. You could spend weeks exploring these freshwater seas, sailing, swimming or just enjoying the views.
The Grand Canyon will leave you in awe with its colorful cliffs, buttes and rock formations carved by the Colorado River. Hike part of the Rim Trail for panoramic vistas or ride mules to the canyon floor.
Hawaii's volcanic islands feature black sand beaches, massive sea cliffs, and lush rainforests. Go snorkeling in crystal-clear waters with tropical fish and sea turtles is place you will never like to miss to visit
The massive redwood forests in Northern California are home to the tallest trees on Earth. Walking among these ancient giants is a humbling experience.
Desert lovers can explore the Sonoran desert of Arizona or the Mojave in California and Nevada. Check out weird Joshua trees, saguaro cacti and stargaze at night due to the low light pollution.
Whether you want to lounge on a beach, hit hiking trails or just road trip between national parks, America's diverse scenery has something for everyone. The landscapes are as varied as the regional cuisines, cultures and accents across the States. Start planning your adventure now! There's no place quite like America.
World-Class Cities Full of Culture
America is home to some of the greatest cities in the world, full of culture, food, nightlife, and natural beauty.
New York City needs no introduction. A mecca for art, food, nightlife and culture. Stroll Central Park, see a Broadway show, visit countless world-class museums like the Met and MoMA, and eat pizza in Brooklyn.
Other cities you can visit include
San Francisco, the cultural capital of Northern California. Iconic cable cars, the Golden Gate Bridge, Fisherman's Wharf, Alcatraz Island, and a booming food scene. And just outside the city, gorgeous natural scenery like Muir Woods and Napa Valley.
Chicago, the Midwest's hub of architecture, music, food, and natural beauty along Lake Michigan
From sea to shining sea, America's cities have something for everyone. Take a trip and experience the richness of culture, cuisine, arts, and nightlife. Your next adventure awaits!
Amazing Food From Around the World
America is a melting pot of cultures, and that diversity is reflected in the variety of cuisines. No matter what kind of food you're craving, you're sure to find it somewhere in the U.S.
Amazing Food From Around the World
America is a melting pot of cultures, and that diversity is reflected in the variety of cuisines. No matter what kind of food you're craving, you're sure to find it somewhere in the U.S.
Southern Barbecue
The American South is known for delicious barbecued meats like pulled pork, beef brisket, and ribs. Slow-cooked and smoky, barbecue is a social event. Head to cities like Memphis, Tennessee or Austin, Texas to sample mouthwatering barbecue with sides like coleslaw, baked beans, and cornbread.
New York-Style Pizza
For many, pizza is synonymous with New York. Foldable slices of huge, thin-crust pies are served up at casual pizzerias. Toppings like pepperoni, mushrooms, onions, and extra cheese are popular. Other cities like Chicago are also known for distinct pizza styles. There's something for every pizza lover in America.
Endless Entertainment Options
with entertainment options galore. No matter your interests, you'll find plenty to keep you occupied on your trip.
The U.S. is home to dozens of world-class theme parks like Walt Disney World, Universal Studios, and Six Flags. If thrill rides are your thing, you can experience massive rollercoasters, giant Ferris wheels, and everything in between. For movie magic, tour working film studios in LA or check out a taping of your favorite TV show in New York City.
Music lovers have a bounty of options too. You can catch huge festivals like Coachella, Bonnaroo or Lollapalooza.
Sports fans can choose from America's favorite pastimes like baseball, basketball, football, and NASCAR. Cheer on pro teams like the Yankees.
The variety of natural scenery also provides entertainment. Go hiking in the Rockies, surfing in Hawaii, or spot alligators in the Everglades. National and state parks offer everything from scenic road trips to whitewater rafting.
America has something for everyone seeking pleasure and amusement. Fill your itinerary with vibrant activities, lively events and cultural attractions in the cities and natural world. A trip to the U.S. could provide you with a lifetime of memories.
Welcoming and Friendly Locals
America is known for many great things, but some of the best are its welcoming and friendly locals. Wherever you go in the U.S., you're bound to encounter open-minded citizens who are happy to chat and share recommendations with visitors unlike other countries where their are racist treatment towards migrants
Southern Hospitality
In the Southern states, you'll experience the famous "Southern hospitality." Locals go out of their way to make you feel at home, engaging you in friendly conversations and eager to hear about where you're from. Don't be surprised if strangers strike up a chat with you in public or invite you over for dinner. Southern charm and politeness are alive and well.
mile and make eye contact. Engage people by asking questions about the area or complimenting something they're wearing. Midwesterners appreciate genuine friendliness.
Don't be afraid to strike up a conversation with someone in a store, restaurant or park. Chances are they'll be more than happy to chat with you.
Midwestern Warmth
The Midwest, especially the Great Lakes region, is populated by some of the nicest people you'll ever meet. Midwesterners are known for being kind-hearted, courteous and community-oriented. In cities like Chicago, Milwaukee and Minneapolis, don't hesitate to ask locals for directions, advice on what to see and do, or just to chat – they'll welcome you with open arms.
Whether you craved in the Southern
Comfort or Midwestern warmth, the welcoming spirit of Americans from all walks of life is sure to make you feel right at home during your trip. The openness and friendliness of the locals in each region are what give U.S. culture its distinctive charm. No matter where your adventures take you, the people you meet along the way are sure to leave a lasting impression.
So there you have it, America really does have something for everyone with its diverse landscape, culture, food, and activities. Whether you want to lounge on sunny beaches, explore bustling cities, hike through stunning national parks, learn about history, catch an all-star sports event, or chow down on delicious BBQ, America delivers. What are you waiting for? Start planning your trip to the land of the free and the home of the brave. The open road is calling your name for an epic American getaway you'll never forget. The U.S. has been waiting for you – now get out there and discover all the wonders it has to offer!